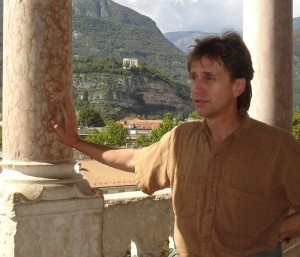 Eric Brandt has over 25 years experience designing and building environmentally aware residential and commercial architectural projects in the beautiful landscapes and towns of the West.
This experience encompasses a vast range of custom residential and commercial projects that are fully responsive to their special environments. This experience provides the knowledge and understanding to inspire intuitive, creative designs with sensitivity to both the site and client. Eric strives to be highly responsive to clients and their project, with great attention to details.
Successful projects with satisfied clients are our highest priority. If you would like to hear what Eric does to acheive these goals, please request a client reference list on our Contact Page questionnaire.
Eric Brandt Architect skillfully composes the light, views and spirit of the West into the most innovative and comfortable of homes and environments.